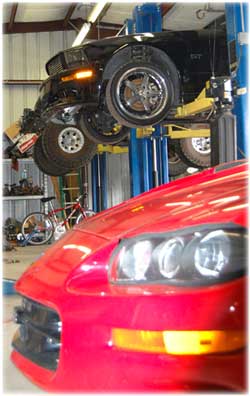 Give Us A Call: 281-999-6592
249 Drivetrain Services provides maintenance, repairs, upgrades, and complete custom rebuilds on manual transmissions, axles, and transfer cases, including all domestic and most foreign vehicles, sports cars, light and commecial duty trucks, 4x4s, SUVs, street/strip, and hot rods.
Towing Available
From daily drivers, off-road, sports cars, or unique hot rods - 249 Drivetrain Service can handle all of your drivetrain needs - including standard transmission services - such as fluid change and inspection, to more thorough maintenance such as bearing & gear replacement, to complete drivetrain overhaul including custom built solutions taylor fit to your needs.
If your vehicle has a noise or a vibration, whether it's in the transmission, transfer case, flywheel, flexplate, drive shaft, CV axle, U-Joints, front or rear differentials, we will service or repair any of your drive train needs.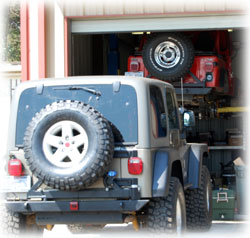 We're also a full-service Jeep specialties shop with extensive experience servicing, repairing, and upgrades for all early and late Jeep models. Including axle, ring and pinion, lift kits, brakes, and more. Check out or Jeeps page for more.
Ready for your Jeep 8.8 Axle Swap?? We have 8.8 Ford Axle housings in stock
We now have 8.8 Ford Axle housings in-stock and ready to be custom built for your 88-95 Wrangler and 96-06 TJ's. Call us about other applications. All housings will be custom built to order per your specifications. This is a very popular swap to replace the weaker D35 and D44 rear axles and most come with disc brakes. Give us a call or come by and see us to get your Jeep 8.8 axle swap started.
Preventive Maintenance & Repairs
249 Drivetrain Services specializes in preventive maintenance service & repairs

- We service manual transmissions by replacing the fluid.

- On 2 wheel and four wheel drive vehicles, we service the differentials by pulling the cover and draining the old fluid, clean and reinstall the cover and add new fluid.

- 4 wheel drive Transfer cases are drained and old fluid is replaced with new.
- Replace worn or damaged bearings, gears, yokes, ring and pinions, differentials, and other drivetrain components.
To learn more about our service, go to our Services page
Upgrades and Custom Drivetrain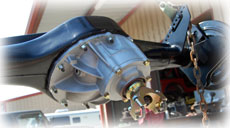 Stock just isn't going to get you there. You and your vehicle are going to be into something extreme or radical, and we're here to help you. We can upgrade or custom build solutions for your show car, hot rod, street rod, 4x4, or whichever your application. We know what is needed to harness the engine's horsepower across the finish line, or perhaps flexing to the edge on the trails.
No matter where you're driving it - you need to have the most reliable solutions to get you there and back. At 249 Drivetrain Service, we install upgrades to stock components. Such as Extreme duty transfer cases, Stronger Axle Shafts, better bearings, lower gears, strengthened axle housings, drum to disc brake conversions, heavy duty racing and off-road ring and pinion sets, and much more.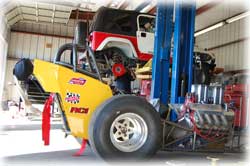 Read more on either our Upgrades page, or check out our Custom solutions page.